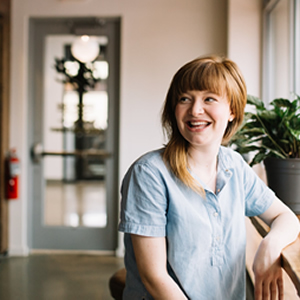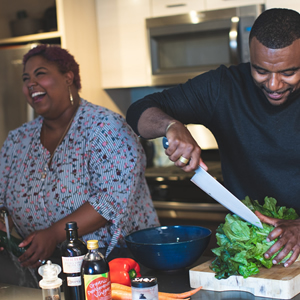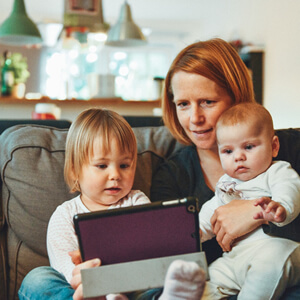 "Ian was very helpful and supportive during the whole long process. He showed me several properties and had good suggestions for approaching buying. It was a pleasure to work with him. Strongly recommend him for any real estate needs."
"I was worried that selling my house while living out of state would be difficult, but Kathy made it as simple as it could be. She helped me by meeting with and coordinating the cleaners and other contractors needed to prep the house, and made a complicated process easy and painless. I appreciate how much effort she put into a "smaller" sale of a little starter home — I couldn't have asked for more attention and care if I had been selling a mansion. I would recommend Kathy especially to those who are new to the real estate process. She offers thorough guidance earned through a lot of hard work and expertise."
"Kaity and the Indiana Team are amazing! The photos of the house and the virtual tour are such wonderful selling tools. Kaity responds quickly and is very knowledgeable."
Our experience with The Indiana Team and Laura in particular was fantastic. It is not easy to buy from out of town but she made it seamless and worked with us at our pace through it all. Laura is clearly an expert in this market – she knew how to navigate various situations and her advise was always spot on. Buying can be stressful but she helped us tremendously and made sure we got the perfect home for us. We are so thankful!
We worked with Pilar Taylor from the Indiana Team and she was incredible! I cannot praise her enough! To say she is a real estate expert would be an understatement. We were first time home buyers during the worst housing market in history and she still made this an enjoyable and seamless experience with her positive (and realistic) outlook. She's efficient, communicative and personable and was great about explaining each step and walking us through the entire process no matter how many questions we had or how many showings we asked for. Although we did most of the process in person, I have so much confidence in her, I would trust her to facilitate tours and the whole home buying process 100% virtual. She is well-versed in real estate, home loans, and the minutia that we don't know to look for. If you're looking for a realtor who will make a home search easy, you need Pilar. 10/10 would recommend her to anyone and everyone looking to purchase a home/property.
I have bought several homes over the years, but Laura Stevens (with the Indiana Team) is by far the best I've worked with on a purchase. I knew I wanted to find an experienced Zillow Premier Agent because I was looking for a home with quite specific requirements, and after reading lots of reviews I selected The Indiana Team/Laura. She was exceptionally professional and helpful, going above and beyond at every step of the process from the initial tours to closing and even helping with some details post-closing since we were moving in from out-of-state.
I really dislike emphatic exaggeration, and I am going outside my comfort zone to even write this review, but I feel just so strongly about Laura's effectiveness as a realtor. I honestly don't think you we could have worked with a better realtor during this achingly difficult process.
Laura Stevens is the most impressive, experienced, professional, and helpful realtor that we've met (and we've worked with more than a dozen realtors in our time in Bloomington)
Laura Stevens was incredible to work with! When I started house hunting I lived in another state and from our first call to signing a purchase agreement was under 48 hours. Awesome! She kept me informed every step of the way and helped work with my builder to ensure everything went smoothly and on time. Would highly recommend Laura to anyone looking for housing in the area.
It was such a pleasure to work with Laura Stevens from The Indiana Team. Laura was the agent we met when we requested a showing on a home through Zillow. Although we told her we were probably just going to remodel our existing home, we were curious on the value of our home. Laura gave us an assessment but never pressured us and was always willing and available to answer our numerous questions over the next few months. In the end, she assisted us when we found a house for sale by owner and subsequently listed our home. The listing……photos and virtual tour were outstanding. We got 4 competing offers in 3 days. I highly recommend Laura Stevens and The Indiana Team.
I'm so glad my husband and I found Kathy! She helped us buy a new home and sell our old home. She was honest with her recommendations and helped us all the way through the process. She was very responsive and a joy to work with. We definitely recommend her. Thanks so much Kathy!
This was our first time buying a home in the U.S. Kathy was awesome! She was patient, communicative, and professional when showing us homes. After the seller accepted our offer, Kathy helped us walk through every step toward closing. She also contacted the seller agent to fix a few issues of our new home. We feel so appreciative working with her and we love our new home!
The process of buying a first home can be quite daunting for someone who really didn't know where to start. I looked around on Zillow and was lucky enough to have Tina Sampson reach out to offer some help.
Tina was incredibly kind and massively helpful from day one. Willing to plan within my work schedule to coordinate showings and was always prepared with an answer to my many, many questions.
The search was a decently long one as we navigated the housing marking here in Bloomington and I felt confident every step of the way knowing Tina was my support system. She really went above and beyond to ensure I found a home that was perfect for me, and we did!
Closed at the end of September and I couldn't be happier. Tina is a professional through and through, but still made me feel like I was apart of the family. I'm beyond grateful to have had her as my realtor and highly recommend her and The Indiana Team to help in your buying/selling journey.
Thanks so much Tina!
There aren't enough words to express how thankful we are of Christopher Boger. We were very nervous and stressed about putting our home on the market since our home was in Indianapolis and we currently reside in Chicago.
Chris put our mind right at ease. He was so communicative and worked so hard to make sure we did not make unnecessary trips. He just made the whole process so smooth and easy. Such a trustworthy and very knowledgeable young man. I would absolutely recommend him for anyone in the market or trying to sell. Thank you Chris for your very hard work!
We had the pleasure to work with Tina Sampson this summer to find our home. Tina went above and beyond in providing all the information we needed as first time home owners. She was always quick in responding our questions and providing guidance. We are extremely thankful for all her work and advice. She is very knowledgeable. I highly recommend Tina!!!
Would HIGHLY RECOMMEND!!! Chris is an all around expert. Very knowledgeable and very professional. He made the home buying process stress-free and easy. We appreciate his top-tier work ethic and we wouldn't want to work with anyone else!
Working with our realtor Kathy Scheid with The Indiana Team was a fantastic experience! She was attentive to our needs throughout the process, helped us identify potential properties to tour, and was very informative and insightful during property walkthroughs. It was our first time buying a house and Kathy was instrumental in helping us feel comfortable with all of the ins and outs of finding a property perfect for us. I would highly recommend working with her as she is very knowledgeable about Bloomington and the surrounding areas.
We were new to the home buying process and we were SO glad to have Ian and the Indiana team on our side! Ian answered our every question and was very knowledgeable. We felt confident about our purchase when it came time to close on our new home. We would definitely recommend the Indiana team and especially Ian!
Tina was absolutely amazing! She helped us see homes in Indiana while I was still stationed in California. She was extremely knowledgeable in all of the areas we were looking at and would ask questions to the sellers that we wouldn't even think of. She was always on time and had things squared away. I would definitely recommend her and her team!
We've bought many homes over the years and worked with many agents, but Rose Bellino is the best. She quickly responds to texts and calls, and she's very knowledgeable about the market and buying/selling process. You can't go wrong with Rose!
As first time homebuyers in an incredibly competitive market, Rose Bellino with The Indiana Team was an amazing resource, guiding my husband and I through every step of the process. She was attentive to our budget and the long list of things we were looking for in a home. She was quick to respond to all of our questions and made sure we were checking all of the necessary boxes when buying a home, like setting up our home inspection and such. Would 100% recommend Rose.
I'm a first time home buyer and I had no idea where to start. Nate was super helpful with guiding me through the process! He's friendly, chill, and didn't put any pressure on me. He helped me look for houses in my area, sent me links to look at, and was always flexible when scheduling appointments to check them out! If ever a friend is looking to buy a house, I recommend them to Nate. Thank you again for all of your help!!
Absolutely would highly recommend! Working with Nathan was great! He was on top of everything making the home buying process as smooth as possible. He is one to look out for his client and make sure they are completely comfortable and happy with all decisions without feeling rushed. I couldn't of asked for a better realtor!
Nathan was so patient and knowledgeable about the process of purchasing my home. As a first time home buyer I had a LOT of questions. After quite some time I found the perfect home & I couldn't be happier. Highly recommend Nathan! He will work tirelessly until you have found the perfect place. Nathan also had many local contacts for the repairs I needed done on my home. They were all very professional and prompt.
We engaged with Rose Bellino via a home that had been listed for a few hours on Zillow. Rose was fantastic from the beginning as she had us set up to see the home and an accepted offer completed before the end of the same day. Rose also has great financing connections who can assist and close in a short amount of time. We truly enjoyed our experience with Rose throughout our home buying process.
I cannot say enough good things about Laura. She was there for us every step of the way. From finding and purchasing our new home, to helping us sell our old home, she was fantastic. Laura was always available to answer our questions, and was very professional. As an example of how good she is, she got our previous home sold in 2 days without even listing it. She also got us more than our asking price! To say that I strongly recommend Laura is a huge understatement. I could not imagine doing business with anyone else!
Laura was a true professional realtor. She went above and beyond her line of duty to make sure every aspect of buying and selling our home was properly done. She is very kind, and respectful too. We loved our experience, and would do business with her again, without hesitation. She is a top notch #1 realtor.
Laura worked with me for months until I found my perfect home. She was very patient as my wants and needs for my future home changed multiple times. Her knowledge of the area and negotiating skills were awesome. She was very accessible via phone and email and communicated with me every step of the process. I highly recommend her.
I had tried other brokers before I met Laura but they simply send me listings which I can find myself. Laura Immediately understood what I was looking for and narrowed my search to the properties that met my needs. She was aggressive in negotiating price, repairs and closing schedules. She worked hard all the time, until the day we closed!
I would strongly recommend Pilar Taylor as your next realtor. She sets a new, much higher standard for realtors. She was always available to look at properties and answer questions while we were shopping for a second home. We will certainly work with Pilar for any future real estate needs.
I found Pilar by chance through looking at a property here on Zillow. What a lucky connection to have made! She was a wonderful realtor, with knowledge of the local area and open to teach us some of the ins and outs of buying a property for my college-aged daughter. We had an issue with the first house we made a deposit on and Pilar helped us navigate out of that situation and directly into a better situation with the next home. Pilar is now a trusted friend in the Bloomington area and I would recommend her to anyone searching for a home in the area.
We had a phenomenal experience working with Pilar to sell our home. She has a wealth of knowledge and an attention to detail that are second to none, and is enjoyable to work with. We really appreciated her insights, and her prompt navigation through every step of the process.
We were moving to Bloomington from out of town and Pilar was our on the ground eyes and ears through the whole process. She helped us land a lovely house in Bryan Park for well under the going market value. She was frank about homes with issues but throughout her only agenda was to find a place that would make us happy (even if that meant steering is away from over-priced homes that would have yielded a higher percentage pay-out). She even watched our sleeping baby in the car so that we could tour homes! I can't imagine a realtor who is more genuine, cheerful, and truly attuned to her client's needs. Pilar is amazing!
Our search took several months. Kathy was very patient with us showing us several properties throughout the county. We would definitely recommend Kathy to friends and will use her for future homes sales and searches.
Our family had such a great experience with Kathy and the team. We relocated from Florida and Kathy worked tirelessly to find just the right home for everyone in our family. We definitely recommend Kathy and The Indiana Team for your home buying needs.
Working with Kathy was wonderful. We moved from Colorado, and she was able to help us find the perfect rental while also helping us find a permanent house. She was also able to help us get settled and acclimated to the Bloomington area as well. We had a very specific list of things we wanted in a house/property, and Kathy was very patient and understanding as we toured numerous properties. Never once did we feel rushed or like we were inconveniencing Kathy. She was completely understanding of us waiting for the perfect place. Once we did find a place we liked, Kathy took care of everything including setting up appointments post-inspection for a plumber, roofer, well tester, etc. Another thing Kathy did to help make the process easier was that she was always willing to meet us where and when it was convenient for us. We are first time home buyers, and we knew it was a stressful process, but Kathy did everything to make it as stress free as possible for us. If we ever decide to move again, we will definitely use Kathy.