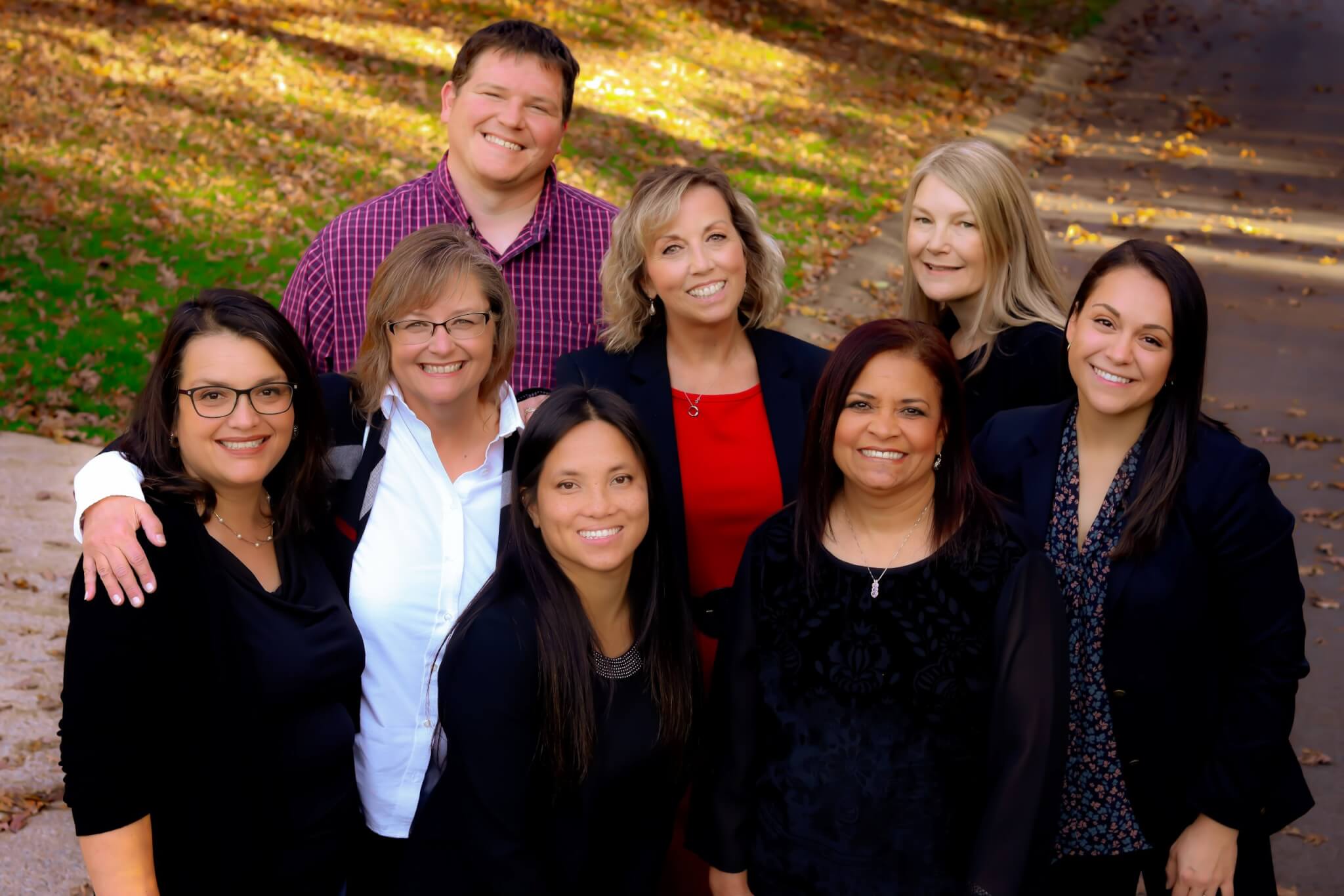 Your team
for real estate

in Bloomington, Indiana and beyond.
Bloomington's "Best

of

Zillow" Real Estate Team
"Kaity and the Indiana Team are amazing! The photos of the house and the virtual tour are such wonderful selling tools. Kaity responds quickly and is very knowledgeable."
Our experience with The Indiana Team and Laura in particular was fantastic. It is not easy to buy from out of town but she made it seamless and worked with us at our pace through it all. Laura is clearly an expert in this market – she knew how to navigate various situations and her advise was always spot on. Buying can be stressful but she helped us tremendously and made sure we got the perfect home for us. We are so thankful!
We worked with Pilar Taylor from the Indiana Team and she was incredible! I cannot praise her enough! To say she is a real estate expert would be an understatement. We were first time home buyers during the worst housing market in history and she still made this an enjoyable and seamless experience with her positive (and realistic) outlook. She's efficient, communicative and personable and was great about explaining each step and walking us through the entire process no matter how many questions we had or how many showings we asked for. Although we did most of the process in person, I have so much confidence in her, I would trust her to facilitate tours and the whole home buying process 100% virtual. She is well-versed in real estate, home loans, and the minutia that we don't know to look for. If you're looking for a realtor who will make a home search easy, you need Pilar. 10/10 would recommend her to anyone and everyone looking to purchase a home/property.
Laura was a true professional realtor. She went above and beyond her line of duty to make sure every aspect of buying and selling our home was properly done. She is very kind, and respectful too. We loved our experience, and would do business with her again, without hesitation. She is a top notch #1 realtor.
Working with our realtor Kathy Scheid with The Indiana Team was a fantastic experience! She was attentive to our needs throughout the process, helped us identify potential properties to tour, and was very informative and insightful during property walkthroughs. It was our first time buying a house and Kathy was instrumental in helping us feel comfortable with all of the ins and outs of finding a property perfect for us. I would highly recommend working with her as she is very knowledgeable about Bloomington and the surrounding areas.
Laura Stevens was incredible to work with! When I started house hunting I lived in another state and from our first call to signing a purchase agreement was under 48 hours. Awesome! She kept me informed every step of the way and helped work with my builder to ensure everything went smoothly and on time. Would highly recommend Laura to anyone looking for housing in the area.
I'm a first time home buyer and I had no idea where to start. Nate was super helpful with guiding me through the process! He's friendly, chill, and didn't put any pressure on me. He helped me look for houses in my area, sent me links to look at, and was always flexible when scheduling appointments to check them out! If ever a friend is looking to buy a house, I recommend them to Nate. Thank you again for all of your help!!
Working with Kathy was wonderful. We moved from Colorado, and she was able to help us find the perfect rental while also helping us find a permanent house. She was also able to help us get settled and acclimated to the Bloomington area as well. We had a very specific list of things we wanted in a house/property, and Kathy was very patient and understanding as we toured numerous properties. Never once did we feel rushed or like we were inconveniencing Kathy. She was completely understanding of us waiting for the perfect place. Once we did find a place we liked, Kathy took care of everything including setting up appointments post-inspection for a plumber, roofer, well tester, etc. Another thing Kathy did to help make the process easier was that she was always willing to meet us where and when it was convenient for us. We are first time home buyers, and we knew it was a stressful process, but Kathy did everything to make it as stress free as possible for us. If we ever decide to move again, we will definitely use Kathy.