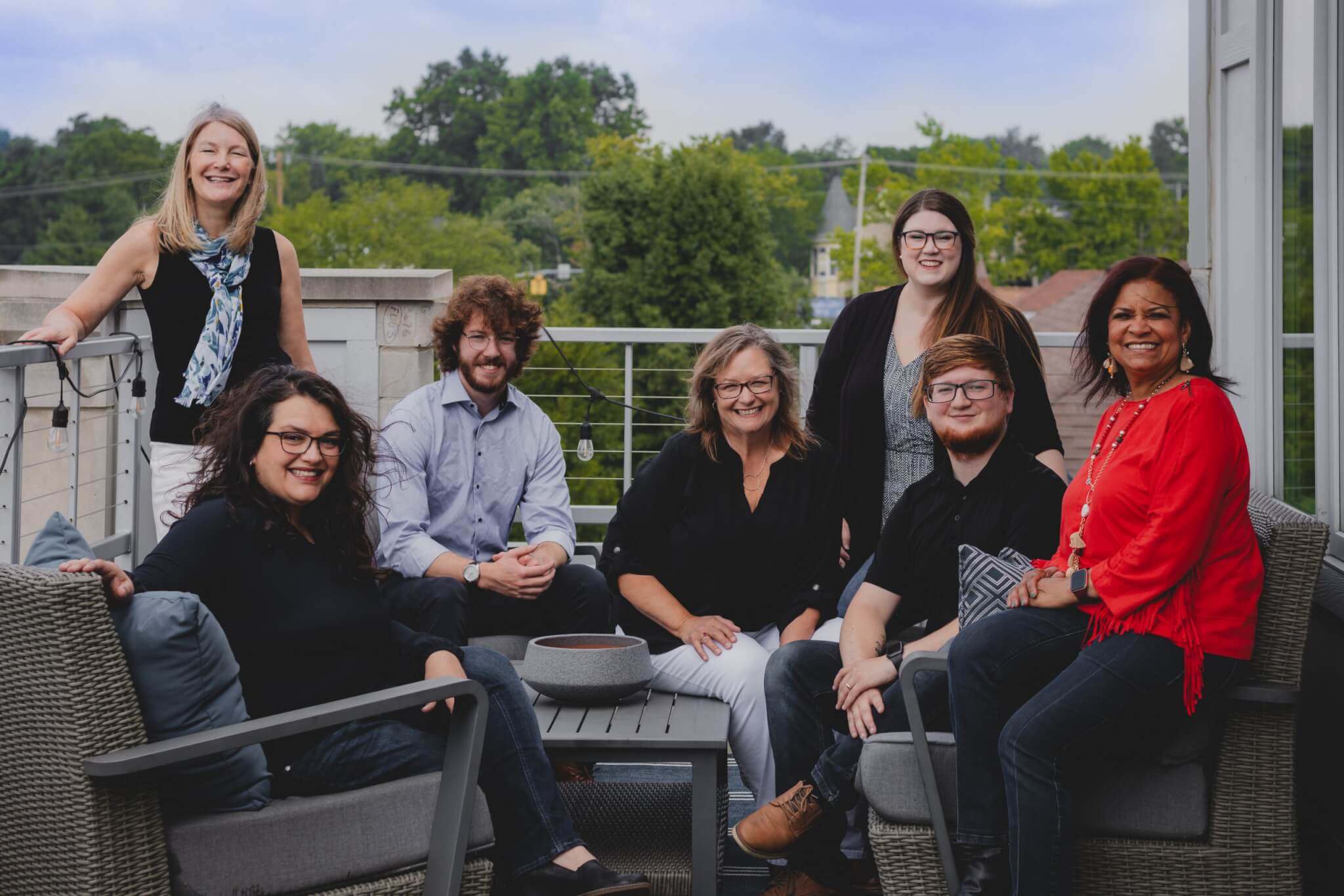 Your team
for real estate

in Bloomington, Indiana and beyond.
Bloomington's "Best

of

Zillow" Real Estate Team
Kaity Sandes (of the Indiana Team) did an excellent job helping us sell my mom's condo in Bloomington. She helped us navigate the choppy waters of the rapid rise in interest rates in the fall of 2022, helped us figure out what to do when all the fall offers fell through, and consulted effectively on how to remodel the place to make it more attractive to buyers without breaking the bank. Staying the course with her was definitely the right call as the renovated condo sold quickly in the spring. Kaity is in the sweet spot of real estate expertise: seasoned enough to know exactly what she's doing, with a good sense of the market, while still eager to hustle and build her business. She was very responsive, sensitive, knowledgeable, and pleasant to deal with. We look forward to continuing to work with her in the future.
Great service, best decision ever!
Pilar was outstanding!
Laura was a true professional realtor. She went above and beyond her line of duty to make sure every aspect of buying and selling our home was properly done. She is very kind, and respectful too. We loved our experience, and would do business with her again, without hesitation. She is a top notch #1 realtor.
Our experience with The Indiana Team and Laura in particular was fantastic. It is not easy to buy from out of town but she made it seamless and worked with us at our pace through it all. Laura is clearly an expert in this market – she knew how to navigate various situations and her advise was always spot on. Buying can be stressful but she helped us tremendously and made sure we got the perfect home for us. We are so thankful!
We had a phenomenal experience working with Pilar to sell our home. She has a wealth of knowledge and an attention to detail that are second to none, and is enjoyable to work with. We really appreciated her insights, and her prompt navigation through every step of the process.
We worked with Kathy Scheid and she is awesome! Good friends of ours recommended Kathy,as she'd helped them purchase their home last year. We are first time home buyers so we were new to this, Kathy was very knowledgeable and communicative throughout the whole process. We got basically everything we wanted in the new house. She showed it to us right after they finished putting the drywall up so we were probably the first people to see the property. Because we saw the house so early we were able to make the first offer on the place and we couldn't be more happy! Kathy was great about taking us to see the progress on the house between our offer and closing. She kept us in touch with the builder and we were able to add some customizations to the house that we really like.
If we ever need to buy another house we're going back to Kathy for sure.
I had tried other brokers before I met Laura but they simply send me listings which I can find myself. Laura Immediately understood what I was looking for and narrowed my search to the properties that met my needs. She was aggressive in negotiating price, repairs and closing schedules. She worked hard all the time, until the day we closed!
We've bought many homes over the years and worked with many agents, but Rose Bellino is the best. She quickly responds to texts and calls, and she's very knowledgeable about the market and buying/selling process. You can't go wrong with Rose!