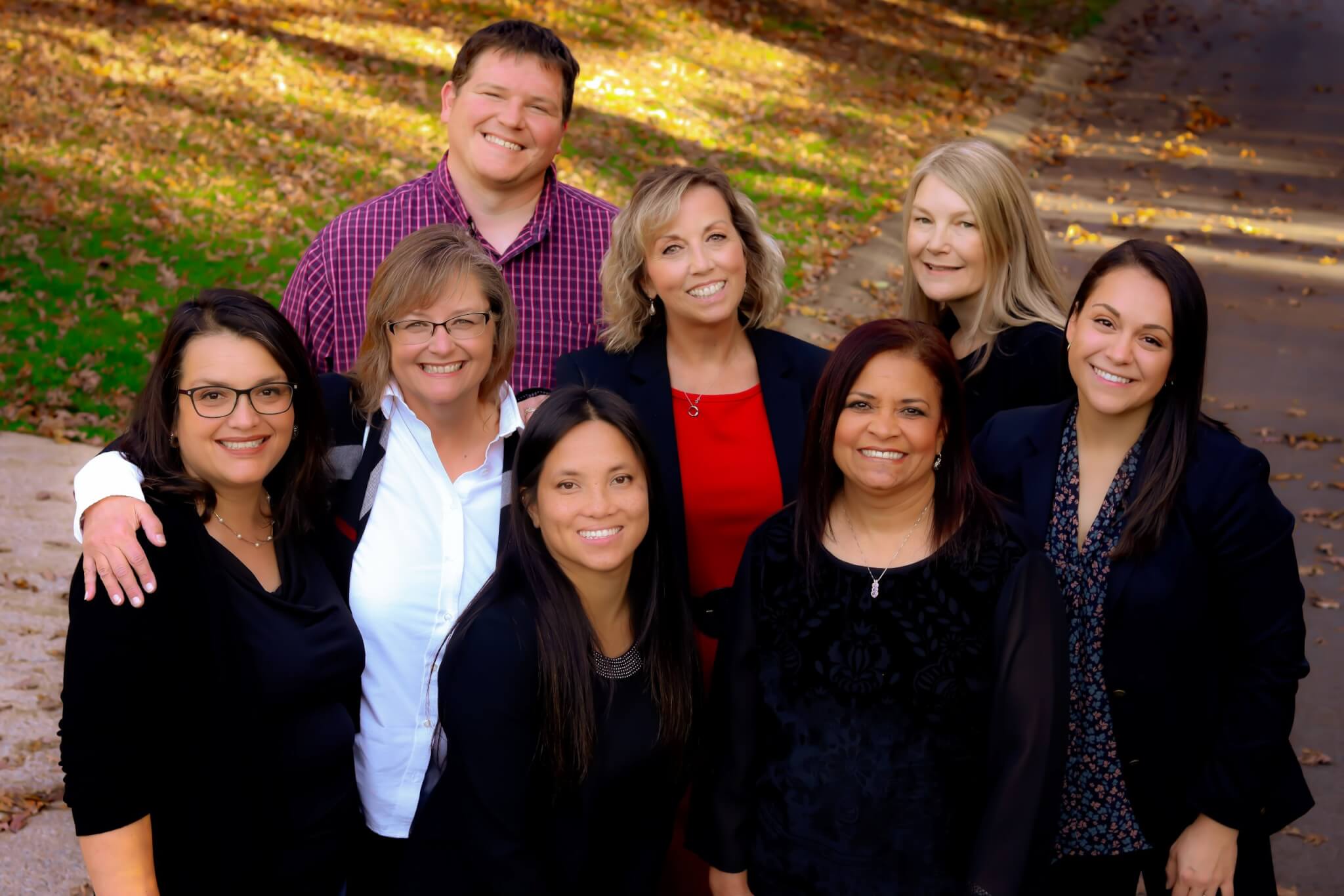 Your team
for real estate

in Bloomington, Indiana and beyond.
Bloomington's "Best

of

Zillow" Real Estate Team
Our family had such a great experience with Kathy and the team. We relocated from Florida and Kathy worked tirelessly to find just the right home for everyone in our family. We definitely recommend Kathy and The Indiana Team for your home buying needs.
We've bought many homes over the years and worked with many agents, but Rose Bellino is the best. She quickly responds to texts and calls, and she's very knowledgeable about the market and buying/selling process. You can't go wrong with Rose!
We had a phenomenal experience working with Pilar to sell our home. She has a wealth of knowledge and an attention to detail that are second to none, and is enjoyable to work with. We really appreciated her insights, and her prompt navigation through every step of the process.
Laura worked with me for months until I found my perfect home. She was very patient as my wants and needs for my future home changed multiple times. Her knowledge of the area and negotiating skills were awesome. She was very accessible via phone and email and communicated with me every step of the process. I highly recommend her.
I found Pilar by chance through looking at a property here on Zillow. What a lucky connection to have made! She was a wonderful realtor, with knowledge of the local area and open to teach us some of the ins and outs of buying a property for my college-aged daughter. We had an issue with the first house we made a deposit on and Pilar helped us navigate out of that situation and directly into a better situation with the next home. Pilar is now a trusted friend in the Bloomington area and I would recommend her to anyone searching for a home in the area.
My husband and I really enjoyed our experience with Molly at The Indiana Team and highly recommend their service! Molly was extremely responsive via text, phone calls, and emails. She answered all of our questions in a timely and professional manner. We never felt pressured or rushed with our decision. Molly acted quickly in a very competitive market to ensure we got the house we wanted, and we are very grateful for her support!
I'm a first time home buyer and I had no idea where to start. Nate was super helpful with guiding me through the process! He's friendly, chill, and didn't put any pressure on me. He helped me look for houses in my area, sent me links to look at, and was always flexible when scheduling appointments to check them out! If ever a friend is looking to buy a house, I recommend them to Nate. Thank you again for all of your help!!
Absolutely would highly recommend! Working with Nathan was great! He was on top of everything making the home buying process as smooth as possible. He is one to look out for his client and make sure they are completely comfortable and happy with all decisions without feeling rushed. I couldn't of asked for a better realtor!