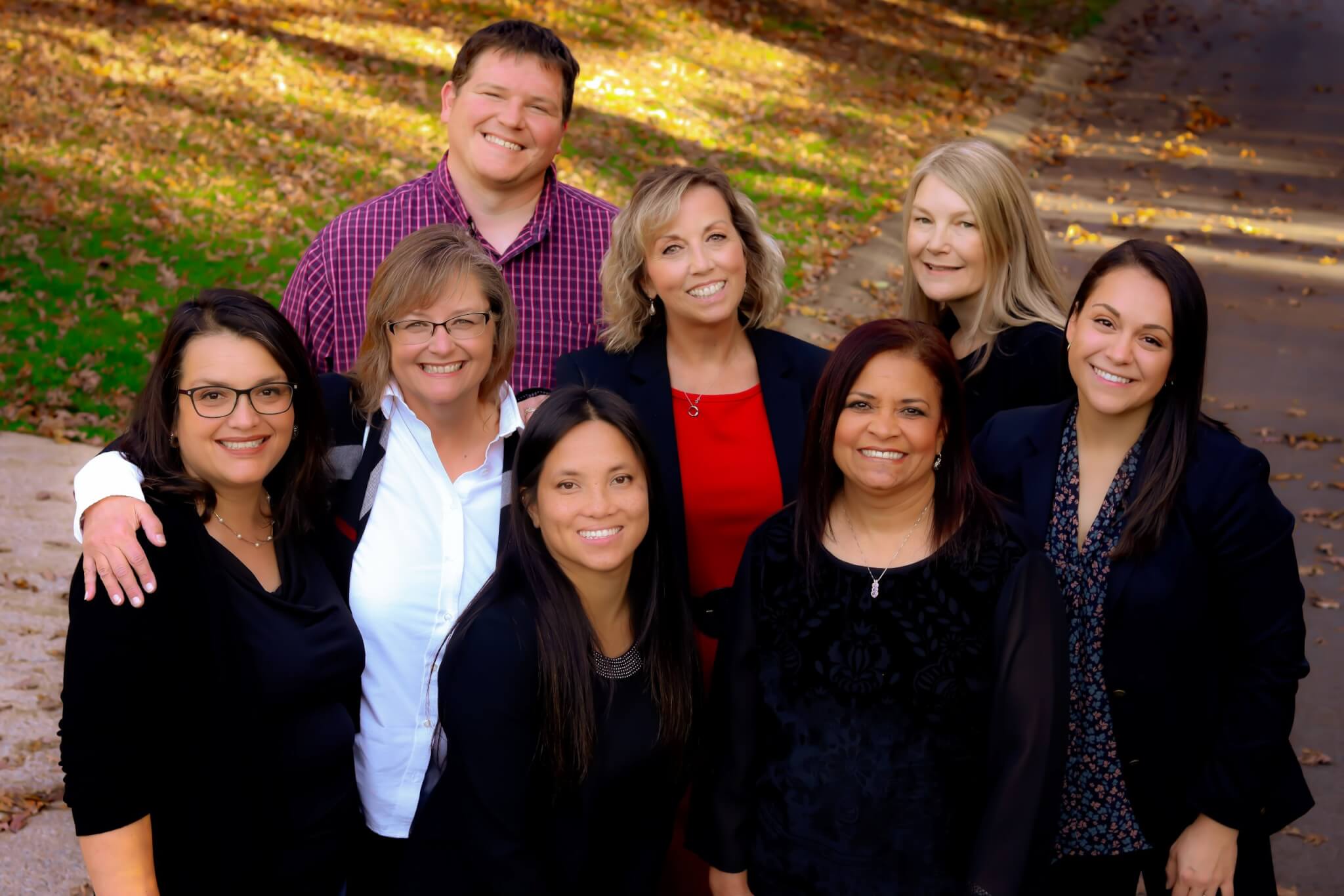 Your team
for real estate

in Bloomington, Indiana and beyond.
Bloomington's "Best

of

Zillow" Real Estate Team
I would strongly recommend Pilar Taylor as your next realtor. She sets a new, much higher standard for realtors. She was always available to look at properties and answer questions while we were shopping for a second home. We will certainly work with Pilar for any future real estate needs.
We engaged with Rose Bellino via a home that had been listed for a few hours on Zillow. Rose was fantastic from the beginning as she had us set up to see the home and an accepted offer completed before the end of the same day. Rose also has great financing connections who can assist and close in a short amount of time. We truly enjoyed our experience with Rose throughout our home buying process.
Molly helped us sell AND purchase a home. The selling process of our home went well. We were able to accept and offer on our home within the first few days. Selling and purchasing a home at the same time can be a lot of ups and downs. Lots of anxiety and excitement. Molly did her best with keeping us in the loop about everything that was going on and to keep me calm. After the process of purchasing out home, she even gave local recommendations for services and food. If we ever sell our current house, we would definately have Molly help us.
Nathan was so patient and knowledgeable about the process of purchasing my home. As a first time home buyer I had a LOT of questions. After quite some time I found the perfect home & I couldn't be happier. Highly recommend Nathan! He will work tirelessly until you have found the perfect place. Nathan also had many local contacts for the repairs I needed done on my home. They were all very professional and prompt.
Working with Kathy was wonderful. We moved from Colorado, and she was able to help us find the perfect rental while also helping us find a permanent house. She was also able to help us get settled and acclimated to the Bloomington area as well. We had a very specific list of things we wanted in a house/property, and Kathy was very patient and understanding as we toured numerous properties. Never once did we feel rushed or like we were inconveniencing Kathy. She was completely understanding of us waiting for the perfect place. Once we did find a place we liked, Kathy took care of everything including setting up appointments post-inspection for a plumber, roofer, well tester, etc. Another thing Kathy did to help make the process easier was that she was always willing to meet us where and when it was convenient for us. We are first time home buyers, and we knew it was a stressful process, but Kathy did everything to make it as stress free as possible for us. If we ever decide to move again, we will definitely use Kathy.
I cannot say enough good things about Laura. She was there for us every step of the way. From finding and purchasing our new home, to helping us sell our old home, she was fantastic. Laura was always available to answer our questions, and was very professional. As an example of how good she is, she got our previous home sold in 2 days without even listing it. She also got us more than our asking price! To say that I strongly recommend Laura is a huge understatement. I could not imagine doing business with anyone else!
We were moving to Bloomington from out of town and Pilar was our on the ground eyes and ears through the whole process. She helped us land a lovely house in Bryan Park for well under the going market value. She was frank about homes with issues but throughout her only agenda was to find a place that would make us happy (even if that meant steering is away from over-priced homes that would have yielded a higher percentage pay-out). She even watched our sleeping baby in the car so that we could tour homes! I can't imagine a realtor who is more genuine, cheerful, and truly attuned to her client's needs. Pilar is amazing!
We've bought many homes over the years and worked with many agents, but Rose Bellino is the best. She quickly responds to texts and calls, and she's very knowledgeable about the market and buying/selling process. You can't go wrong with Rose!